When and Where to Listen
(all times are Eastern US)
Monday at 6 PM
taintradio
Online
Listen
Tuesday at 8 PM
WNHH-LP 103.5 FM
New Haven, CT
Listen online at The New Haven Independent
Friday at 1 PM
taintradio
Online
Listen
Friday at 12:00 noon (18:00 Copenhagen) RadioFolk.dk
Listen online at www.radiofolk.dk
Saturday at 8:00 AM (2:00 PM local time, 1 PM GMT)
RCFM
Mérida, Spain
Listen online at rcfm.es
Saturday at 3 PM taintradio
Online
Listen
Sunday at 7 AM
taintradio
Online
Listen
Monday at 3:00 AM
WESU 88.1 FM in Middletown, CT
Listen online at wesufm.org
Tuesday at 6:00 PM (local time, France)
Radio Pacoul
Listen online
---
Also listen to Cliff's (non-RootsWorld) live broadcast.
Thursdays at 7:00 AM
on WPKN FM Bridgeport, CT on 89.5 FM
Find out more
---
Join us on Facebook (of course!)
Get on our e-mail list of news and reviews of global music
Support RootsWorld!
(We depend on voluntary contributions from readers and listeners!)
---
What's Coming Up?
Plan ahead

The week of May 8th, 2017
On the 236th edition of RootsWorld Radio, we'll do some casual globe hopping, with visits to central France, Palestine, Czech Republic, Norway, Sweden, Italy, Netherlands, Moravia and Hungary. Artists on the program this week will include Feule Caracal, Trio Mediaeval with Arve Henricksen, Bonifica Emiliana Veneta, Vrang, Dálava, Meszecsinka, Mehmet Polat Trio, and Duo Sabil.

The week of May 15, 2017
On the 237th edition of RootsWorld Radio, we'll hear a revered duo from England, trios from Sweden, Scotland and Denmark, a quartet from the Netherlands and big bands and ensembles from Congo, Brazil, Denmark and Italy. Artists will include Zenobia, Väsen, Carthy & Swarbrick, Lau, L'Orchestre Afrisa International, Antonio Nobrega, Ambrogio Sparagna, Accordone with Marco Beasely, Antonio Castrignano, Mynsterland and MandolinMan.

Hear some past programs in the archive.

If you know of a radio station in your area that should be broadcasting RootsWorld Radio, please pass the info on to them? Nothing is more effective that an enthusiastic listener's recommendation!
---
What's New in RootsWorld?
Read More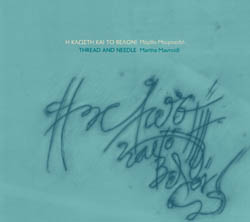 Martha Mavroidi
Thread and Needle

Sosa and Keita
Transparent Water

Shirley Collins
Lodestar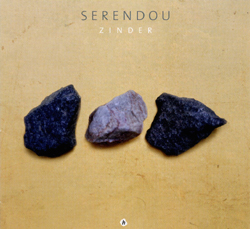 Serendou
Zinder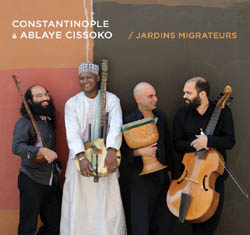 Constantinople & Ablaye Cissoko
Jardins Migrateurs
Support RootsWorld Radio
Your small, monthly contribution is the only thing that keeps us on the radio around the world. Please consider a monthly subscription of $3.00, $6.00 or $10.00, or join Music of the Month for 20.00 and get great music in the mail, every month.
Or make a one time contribution in any amount you choose, from 5.00 to 500.00
---