When and Where to Listen
(all times are Eastern US)
Wednesday, 1:30 AM
WESU 88.1 FM in Middletown, CT
Listen online at wesufm.org
Wednesday at noon
WNHH-LP 103.5 FM Listen online at The New Haven Independent
Friday at 12:00 noon (18:00 Copenhagen) RadioFolk.dk
Listen online at www.radiofolk.dk
Saturday at 8:00 AM (2:00 PM local time, 1 PM GMT)
RCFM
Mérida, Spain
Listen online at rcfm.es
Tuesday at 6:00 PM (local time, France)
Radio Pacoul
Listen online
---
Also listen to Cliff's (non-RootsWorld) live broadcast.
Thursdays at 7:00 AM
on WPKN FM Bridgeport, CT on 89.5 FM
Find out more
---
Join us on Facebook (of course!)
Get on our e-mail list of news and reviews of global music
Support RootsWorld!
(We depend on voluntary contributions from readers and listeners!)
---
What's Coming Up?
Plan ahead

On the 201st edition of RootsWorld Radio, we'll devote the first half of the show to Gabonese composer and singer Pierre Akendengué, starting with a brand new protest song denouncing corruption, oligarchy and dictatorship, "Libérée, la Liberté." We'll continue with other songs from his long career, including a segment from his epic work with French artist Hughes de Courson, Lambarena: Bach To Africa. We'll continue on with music from Guinean kora player and singer Djeli Moussa Diawara and a little Congolese rumba from one of the old masters, Wendo Kolosoy, the sound of 1970s Kinshasa with Gaby Lita Bembo and Orchestre Stukas du Zaire. We'll finish off with a piece by an artist many consider to be the creator of modern Congolese music, Joseph Kabasele, known as Le Grand Kalle.

The 200th edition of RootsWorld Radio airs the week of July 11th.
I'm quite pleased to say that.

Since the program went on the air in Washington DC on March 3, 2012, I have had the privilege of presenting a wide range of music from just about everywhere in the world. There's been a lot of changes (the loss of our DC 'home' but the addition of many new stations), but the program has grown, and is heard by many folks around the world now. Thanks for your support in making this all happen.

This week, we'll begin with a number of tracks from the discography of Las Hermanas Caronni, twin sisters from Argentina who now live and work in France. Gianna plays clarinets, Laura plays cello and violin, and both sing. (Their newest CD is our Music of the Month selection for July. Read more here.) We'll also hear from a quartet of Danes who call themselves Bark & Blik. Other artists on the show this week include Argentine pianist and composer Lalo Zanelli and his ensemble, Ombu; Basque accordionist Kepa Junkera & Sorginak, Montreal songwriter Chaim Tannenbaum and something brand new from Paul Simon. We'll close out the show with a composition by Sundar Viswanathan, performed by the Toronto based ensemble Avataar.

Hear some past programs in the archive.

If you know of a radio station in your area that should be broadcasting RootsWorld Radio, please pass the info on to them? Nothing is more effective that an enthusiastic listener's recommendation!
---
What's New in RootsWorld?
Read More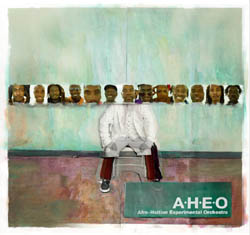 Afro-Haitian Experimental Orchestra
AHEO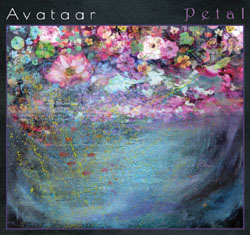 Avataar
Petalo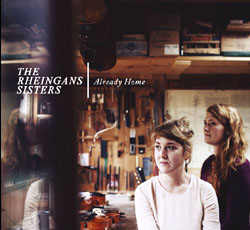 The Rheingans Sisters
Already Home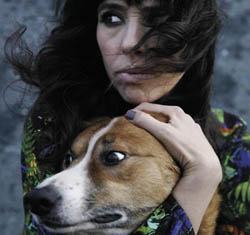 9Bach
Anian

Mahsa Vahdat
The sun will rise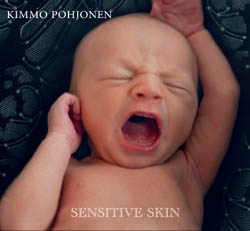 Kimmo Pohjonen
Sensitive Skin
Support RootsWorld Radio
Your small, monthly contribution is the only thing that keeps us on the radio around the world. Please consider a monthly subscription of $3.00, $6.00 or $10.00, or join Music of the Month for 20.00 and get great music in the mail, every month.
Or make a one time contribution in any amount you choose, from 5.00 to 500.00
---