When and Where to Listen
(all times are Eastern US)
Tuesday at 8 PM
WNHH-LP 103.5 FM
New Haven, CT
Listen online at The New Haven Independent
Friday at 12:00 noon (18:00 Copenhagen) RadioFolk.dk
Listen online at www.radiofolk.dk
Saturday at 8:00 AM (2:00 PM local time, 1 PM GMT)
RCFM
Mérida, Spain
Listen online at rcfm.es
Monday at 3:00 AM
WESU 88.1 FM in Middletown, CT
Listen online at wesufm.org
Tuesday at 6:00 PM (local time, France)
Radio Pacoul
Listen online
---
Also listen to Cliff's (non-RootsWorld) live broadcast.
Thursdays at 7:00 AM
on WPKN FM Bridgeport, CT on 89.5 FM
Find out more
---
Join us on Facebook (of course!)
Get on our e-mail list of news and reviews of global music
Support RootsWorld!
(We depend on voluntary contributions from readers and listeners!)
---
What's Coming Up?
Plan ahead

The week of March 6th, 2017
The 229th edition of RootsWorld Radio starts with NY-based Cameroonian bassist and bandleader Richard Bona and two tracks from his latest release with his ensemble Mandekan Cubano. We'll also hear band new music - their first recording together in 20 years - from l'Orchestre Afrisa International, the band the supported the legendary Congolese singer and band leader, Tabu Ley Rochereau, and a classic Congolese rumba from 1962 by Le Grand Kalle. Other artists on the show include Cantabrian singer Manuel Luna, a quartet from Galicia called Rustica, two Tunisian brothers, Amine & Hamza M'raihi with their Band Beyond Border, Belgian singer and bass player Vincent Noiret , the Finnish band Okra Playground and finish off with our Music of the Month artist, Garifuna artist Aurelio Martinez.

The week of February 27th, 2017
The 228th edition of RootsWorld Radio starts with some artists that explore The Treasure of Language; in this case, lesser know tongues of Europe and the Atlantic. Languages all have their own unique rhythms and meter that are reflected in both the poetry and in the music itself. These artists offer us a glimpse into their very local worlds, singing (and, in effect, playing) in Faroese, Karelian and Älvdalska. The artists for these pieces are Kata (Faroe Islands), Lekkujad (Finland/Karelia) and Lena Willemark (Älvdalans, Sweden). Other artists on the show include Derroll Adams (US), Okra Playground (Finland), Nisia (Italy/Belgium) and Olu Dara (US).

Aurelio's Darandi is RootsWorld's Music of the Month selection for March. Find out more!
---
Hear some past programs in the archive.
If you know of a radio station in your area that should be broadcasting RootsWorld Radio, please pass the info on to them? Nothing is more effective that an enthusiastic listener's recommendation!
---
What's New in RootsWorld?
Read More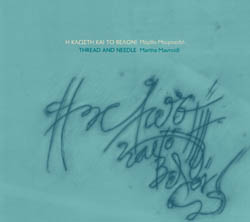 Martha Mavroidi
Thread and Needle

Sosa and Keita
Transparent Water

Shirley Collins
Lodestar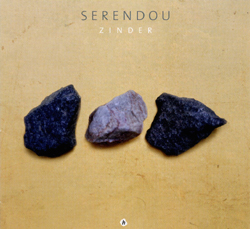 Serendou
Zinder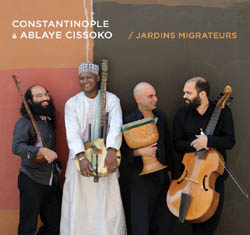 Constantinople & Ablaye Cissoko
Jardins Migrateurs
Support RootsWorld Radio
Your small, monthly contribution is the only thing that keeps us on the radio around the world. Please consider a monthly subscription of $3.00, $6.00 or $10.00, or join Music of the Month for 20.00 and get great music in the mail, every month.
Or make a one time contribution in any amount you choose, from 5.00 to 500.00
---