When and Where to Listen
(all times are Eastern US)
Saturday at 8:00 PM
WAMU's Bluegrass Country
Washington, DC 105.5 FM
Washington, DC HD 88.5 Channel 2
Frederick and Hagerstown, Maryland 93.5 FM
Streaming live online at BluegrassCountry.org
On hiatus until May '14
WESU 88.1 FM in Middletown, CT
Listen online at wesufm.org
Wednesday at 5:00 PM
taintradio
Listen online at www.taintradio.org
Thursday at 2:00 AM (archived edition)
taintradio
Listen online at www.taintradio.org
On hiatus
CFUV
101.9 FM in Victoria, British Colombia

Saturday at 8:00 AM (2:00 PM local time, 1 PM GMT)
RCFM
Mérida, Spain
Listen online at rcfm.es
Saturday at 8:00 AM
Listen online at taintradio
www.taintradio.org
Sunday at 6:00 AM (archived edition)
taintradio
Listen online at www.taintradio.org
Monday at 7:00 PM (archived edition)
taintradio
Listen online at www.taintradio.org
---
Also listen to Cliff's (non-RootsWorld) live broadcast.
Thursday at 7:00 AM
on WPKN FM Bridgeport, CT on 89.5 FM
Find out more
---
Join us on Facebook (of course!)
Get on our e-mail list of news and reviews of global music
Support RootsWorld!
(We depend on voluntary contributions from readers and listeners!)
---
What's Coming Up?
Plan ahead

The week of April 19th: the 100th edition of RootsWorld Radio
Since this program went on the air on March 3 of 2012, I have been pleased to present you with artists from all over the world, music that defies genre and geography, ideas both traditional and brand new. One of the things I have tried to do on RootsWorld is to occasionally present special live songs or sets by some of these great artists, and I thought our centenary program might be a great time to look back on some of those performances. So, our 100th edition will celebrate with some of the live performances we've been privileged to share with you over the last 2 years, with music by Sacha Silva, AcquaAria, Guy Klucevsek & Todd Reynolds, the band that would become SANS, Monsieur Doumani and Svøbsk.

The week of April 12
On the 99th edition of RootsWorld Radio, we'll wander down the east coast of Africa, hop to the south Atlantic, pop to the Nordic north, and then wrap the globe in one song and unwrap it in another. Artists will include Caetano Veloso, Mlimani Park Orchestra, Shikamoo Jazz, Eduardo Durão, D. O. Misiani and Shirati Jazz, Jocelyn Pook, Aalto, NID, Tom Zè, Sacha Silva, Tom Kerstens G Plus and Spiro

The week of April 5th
The 98th edition of RootsWorld Radio will include some new Nordic explorations, 3 traditional works from Azerbaijan, a little jazz and a little folk.
We will also feature the world premiere of a new recording by an ensemble we heard perform live on this program just about a year ago. SANS is a quartet with zither and winds player Andrew Cronshaw, Finnish singer Sanna Kurki-Suonio, reeds player Ian Blake, and Tigran Aleksanyan on the Armenian reed pipe called the duduk. We'll be featuring an extended performance from their new CD, SANS Live. Other artists will include Phønix, Spiro, Ramiz Guliyev, NID, Violons Barbares, Gochag Askarov and Nazaket Teymurova.

RootsWorld Radio is available via PRX Public Radio Exchange via WAMU in Washington, DC, our host station. If you know of a radio station in your area who should be broadcasting our weekly program of global folk, roots, jazz and more, please send them this link and encourage them to contact me or WAMU.
More info available here

If you know of a radio station in your area that should be broadcasting RootsWorld radio, please pass the info on to them? Nothing is more effective that an enthusiastic listener's recommendation!

Listen to a recent sample program
---
What's New in RootsWorld?
Read More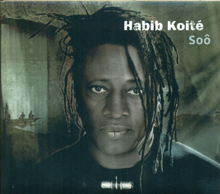 Habib Koité
Soô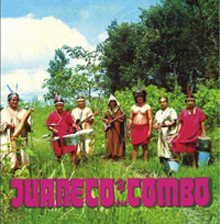 Juaneco y su Combo
Birth of Jungle Cumbia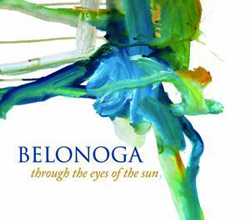 Belonoga
Through the Eyes of the Sun


YÖLARiiS
Yölariis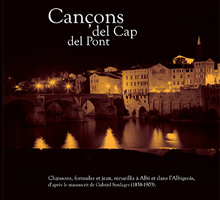 La Talvera
Cançons del Cap del Pont

Mats Edén
The kitchen concert