When and Where to Listen
(all times are Eastern US)
Wednesday at 2:30 AM
WESU 88.1 FM in Middletown, CT
Listen online at wesufm.org
Wednesday at noon
WNHH-LP 103.5 FM Listen online at The New Haven Independent
Wednesday at 5:00 PM
taintradio
Listen online at www.taintradio.org
Thursday at 11:00 AM (17:00 Copenhagen) RadioFolk.dk
Listen online at www.radiofolk.dk
Thursday at 2:00 AM (archived edition)
taintradio
Listen online at www.taintradio.org
Saturday at 8:00 AM (2:00 PM local time, 1 PM GMT)
RCFM
Mérida, Spain
Listen online at rcfm.es
Saturday at 8:00 AM
Listen online at taintradio
www.taintradio.org
Sunday at 6:00 AM (archived edition)
taintradio
Listen online at www.taintradio.org
Monday at 7:00 PM (archived edition)
taintradio
Listen online at www.taintradio.org
---
Also listen to Cliff's (non-RootsWorld) live broadcast.
Thursdays at 7:00 AM
on WPKN FM Bridgeport, CT on 89.5 FM
Find out more
---
Join us on Facebook (of course!)
Get on our e-mail list of news and reviews of global music
Support RootsWorld!
(We depend on voluntary contributions from readers and listeners!)
---
What's Coming Up?
Plan ahead

The week of February 1, 2016
On the 180th edition of RootsWorld Radio, we'll begin with the new Czech-Moravian sound of the trio called Ponk, our Music of the Month CD for February. We'll also get a listen to the latest from Tuvan/Mongolian singer Sainkho Namchylak, working with two members of the Saharan band Tinariwen and producer Ian Brennan. We'll also feature songs from the latest release from Finland's longest running folk-pop band, Värttinä. Other artists on the program will include Urna Chahar-Tugchi (Mongolia), Western Saharan singer and political activist Aziza Brahim, Galician percussionist Jabier Diaz, Venezuelan-born Canadian jazz singer Eliana Cuevas, Neopolitan jazzman Daniele Sepe, Ethiopian pianist and band leader Mulatu Astatke, The Eva Quartet & Hector Zazou (Bulgaria/France), and the Danish trio Nørron.

The week of January 25th, 2016
On the 179th edition of RootsWorld radio we'll follow some southern routes through Italy, with Calabrian singer, musician and activist Massimo Ferrante and the Sicilian-Arabic crossroads of Milagro Acustico. We'll also hear some songs from the new Finnish band, Sanna Kurki-Suoni's Kuolematon Erikoissysteemi (Immortal Special Systems). We'll listen to Cape Verdean singer Lura, joined by Malagasy accordionist Regis Gizavo. Other artists will include Sekou Bembaya Diabate, Michael Messer's Mitra, Marja Nutt and the trio of Summers, Silvola and Kvam.

Hear some past programs in the archive.

If you know of a radio station in your area that should be broadcasting RootsWorld Radio, please pass the info on to them? Nothing is more effective that an enthusiastic listener's recommendation!
---
See the play lists from previous programs
What's New in RootsWorld?
Read More

Three Cane Whale
Palimpsest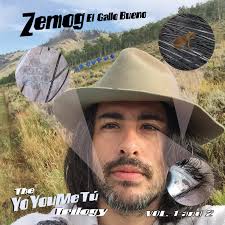 Zemog El Gallo Bueno
YoYouMeTu Trilogy Vol. 1 and 2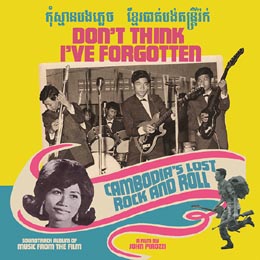 Don't Think I've Forgotten
Cambodia's Lost Rock and Roll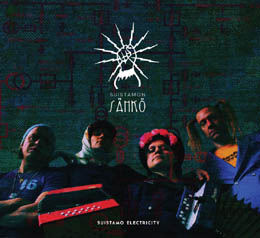 Anne-Mari Kivimäki
Suistamo Suite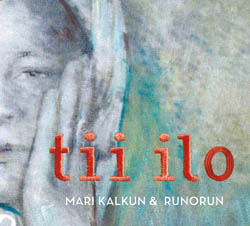 Mari Kalkun and Runorun
Tii Ilo

Kandia Kouyate
Renascence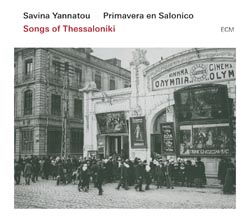 Savina Yannatou
Songs of Thessaloniki
Support RootsWorld Radio
Your small, monthly contribution is the only thing that keeps us on the radio around the world. Please consider a monthly subscription of $3.00, $6.00 or $10.00, or join Music of the Month for 20.00 and get great music in the mail, every month.
Or make a one time contribution in any amount you choose, from 5.00 to 500.00
---