When and Where to Listen
(all times are Eastern US)
Saturday at 8:00 PM
WAMU's Bluegrass Country
Washington, DC 105.5 FM
Washington, DC HD 88.5 Channel 2
Frederick and Hagerstown, Maryland 93.5 FM
Streaming live online at BluegrassCountry.org
Wednesday at 5:00 PM
taintradio
Listen online at www.taintradio.org
Friday: 8:00 AM (5:00 AM local BC time, 1:00 PM GMT)
CFUV
101.9 FM in Victoria, British Colombia
Listen online at cfuv.uvic.ca
Saturday at 5:00 AM (11:00 AM local time, 10 AM GMT)
RCFM
Mérida, Spain
Listen online at rcfm.es
Saturday at 8:00 AM
Listen online at taintradio
www.taintradio.org
Sunday at 5:00 AM (11:00 AM local time)
RCFM Mérida, Spain
Listen online at rcfm.es
Sunday at 6:00 AM
taintradio
Listen online at www.taintradio.org
---
Also listen to Cliff's three hour live broadcast.
Thursday at 7:00 AM
on WPKN FM Bridgeport, CT on 89.5 FM
and online at www.wpkn.org

---
Join us on Facebook (of course!)
Get on our e-mail list of news and reviews of global music
Support RootsWorld!
(We depend on voluntary contributions from readers and listeners!)
---
What's Coming Up?
Plan ahead

The week of May 18th, 2013
On the 59th edition of RootsWorld Radio we'll go deep into some American roots with music of Tim Eriksen, plus a bit of old timey fiddling from North America and Norway, some old trans-Atlantic ballads, a Salentine dance, something edgy from China, some Coltrane - Cajun style - and a lot more.

Artists featured this week include Tim Eriksen, Enza Pagliara, Wataru Ohkama & Cicala Mvta, Almeda Riddle, The Freight Hoppers, Dawanggang, Hans W Brimi, Sigbjørn Apeland & Nils Økland, Aslak O. Brimi, Henry Morrisson, Ryan McGiver, The False Beards w/ Katie Rose, Beausoleil avec Michael Doucet, Dominguinhos, Sivuca & Oswaldinho, The Handsome Family and Radio Cos.
---
The week of May 11th
On the 58th edition of RootsWorld Radio, we'll start off with some English language topical and story songs from the Caribbean, including Michael Stone's feature on the music of Trinidadian/Canadian band Kobo Town. We explore calypso, tango, soca and some other offshoots, as well as a few complete diversions into the music of China, Italy. Finland and Hungary.
Artists include The Atilla with Gerald Clark & His Caribbean Serenaders, Mike Marshall & Jovino Santos Neto with Hermeto Pascoal, Daniele Sepe, Lord Mouse & the Kalypso Katz, Lionel Belasco & His Orchestra, Leroy Young, The Grandmaster, Lord Shorty & His Vibrations International, The Silvertones, Kobo Town, Gabor Gado, DaWangGang, Matuto and Johana Juhola's Reactori.
---
News: RootsWorld Radio is available via PRX Public Radio Exchange via WAMU in Washington, DC, our host station. If you know of a radio station in your area who should be broadcasting our weekly program of global folk, roots, jazz and more, please send them this link and encourage them to contact me or WAMU.
More info available here
If you know of a radio station in your area that should be broadcasting RootsWorld radio, please pass the info on to them? Nothing is more effective that an enthusiastic listener's recommendation!
---
What's New in RootsWorld?
Read More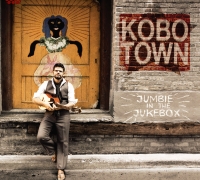 Kobo Town
Jumbie in the Jukebox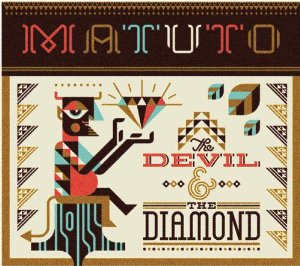 Matuto
The Devil & the Diamond

Tim Eriksen
Josh Billings Voyage

Hector Zazou and Eva Quartet
The Arch

Lena Willemark, Jonas Knutsson, Mats Öberg
Alla Drömmars Sång