When and Where to Listen
(all times are Eastern US)
Wednesday, 1:30 AM
WESU 88.1 FM in Middletown, CT
Listen online at wesufm.org
Wednesday at noon
WNHH-LP 103.5 FM Listen online at The New Haven Independent
Friday at 12:00 noon (18:00 Copenhagen) RadioFolk.dk
Listen online at www.radiofolk.dk
Saturday at 8:00 AM (2:00 PM local time, 1 PM GMT)
RCFM
Mérida, Spain
Listen online at rcfm.es
Tuesday at 6:00 PM (local time, France)
Radio Pacoul
Listen online
---
Also listen to Cliff's (non-RootsWorld) live broadcast.
Thursdays at 7:00 AM
on WPKN FM Bridgeport, CT on 89.5 FM
Find out more
---
Join us on Facebook (of course!)
Get on our e-mail list of news and reviews of global music
Support RootsWorld!
(We depend on voluntary contributions from readers and listeners!)
---
What's Coming Up?
Plan ahead

The week of August 8th, 2016
The 203rd edition of RootsWorld Radio starts with the 6 strings of the guitar and 4 strings of the fiddle of Caleb and Rowen Gallant, and the head on the frame drum of Jesse Périard; the trio called Ten Strings and a Goat Skin. We'll also hear some nearly lost recordings by the late Malian artist Vieux Kanté, and some drumming from Burkina Faso's Adama Drame and his ensemble. We'll feature songs from the Sicilian and American trio of Michela Musolino, Fabio Turchetti and Michael Delia - Terra Sangue Mare; and tracks from live recordings by British/Palestinan singer Reem Kelani, and two of Brazil's most important songwriters, Caetano Veloso and Gilberto Gil. We'll finish off with a vocal group from Finland, four women who call themselves Tuuletar.

The week of August 1st, 2016
We'll start the 202nd edition of RootsWorld Radio with the music of Kristi Stassinopoulou & Stathis Kalyviotis, from their upcoming CD NYN. We continue with a more traditional quartet led by bouzouki player Gianis Stamatoiu, recorded in 1956, and then hear from some of Greece's most influential modern interpreters of tradition, including Savina Yannatou, Thanasis Papakonstantinou, The Martha Mavroidi Trio, Mode Plagal, Yiota Vei and Melina Kana. We finish up with more music from Kristi & Stathis from two of their earlier recordings.

Hear some past programs in the archive.

If you know of a radio station in your area that should be broadcasting RootsWorld Radio, please pass the info on to them? Nothing is more effective that an enthusiastic listener's recommendation!
---
What's New in RootsWorld?
Read More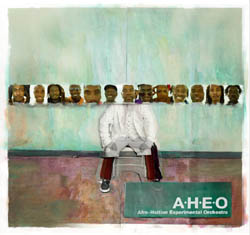 Afro-Haitian Experimental Orchestra
AHEO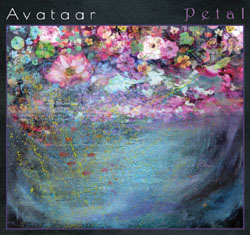 Avataar
Petalo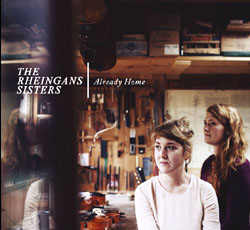 The Rheingans Sisters
Already Home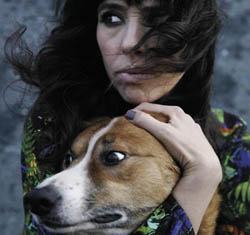 9Bach
Anian

Mahsa Vahdat
The sun will rise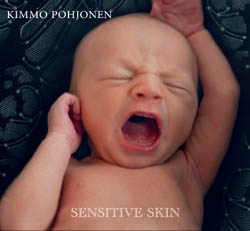 Kimmo Pohjonen
Sensitive Skin
Support RootsWorld Radio
Your small, monthly contribution is the only thing that keeps us on the radio around the world. Please consider a monthly subscription of $3.00, $6.00 or $10.00, or join Music of the Month for 20.00 and get great music in the mail, every month.
Or make a one time contribution in any amount you choose, from 5.00 to 500.00
---