When and Where to Listen
(all times are Eastern US)
Tuesday at 8 PM
WNHH-LP 103.5 FM
New Haven, CT
Listen online at The New Haven Independent
Friday at 12:00 noon (18:00 Copenhagen) RadioFolk.dk
Listen online at www.radiofolk.dk
Saturday at 8:00 AM (2:00 PM local time, 1 PM GMT)
RCFM
Mérida, Spain
Listen online at rcfm.es
Monday at 3:00 AM
WESU 88.1 FM in Middletown, CT
Listen online at wesufm.org
Tuesday at 6:00 PM (local time, France)
Radio Pacoul
Listen online
---
Also listen to Cliff's (non-RootsWorld) live broadcast.
Thursdays at 7:00 AM
on WPKN FM Bridgeport, CT on 89.5 FM
Find out more
---
Join us on Facebook (of course!)
Get on our e-mail list of news and reviews of global music
Support RootsWorld!
(We depend on voluntary contributions from readers and listeners!)
---
What's Coming Up?
Plan ahead

The week of February 13th, 2017
On the 227th edition of RootsWorld Radio, there will be dances in the forests of Brazil, in the supermarkets of Finland, in the barber shops of Naples, in the streets of Santa Monica and on a mythical Congo Square in Madagascar. We'll also feature a few songs from our Music of the Month selection by Sekou Keita and Omar Sosa. Artists on this week's show include Janka Nabay & The Bubu Gang; Kerdoncuff, Le Floc'h & Berthou, Tao Ravao & Thomas Laurent, the Epifani Barbers, the Osama Abdulrasol Quintet, Osman Martins & Quatour MP4, Subsonic Trio and Jaakko Laitenen & Väära Raha.

The week of February 5th, 2017
On the 226th edition of RootsWorld Radio, we'll start with experimental music for the Brazilian berimbau, listen to a Czech Breton collaboration both musically and socially charged, globe hop with some great guitars, some Cape Verdean accordion, a bit of punta rock, and listen to something that is "as melancholy as it is strange" from Niger. Artists inculde Arcomusical, ba.fnu & Yann-Fañch Kemener, Bitori, Robson Banda & The New Black Eagles, Malagache Connexion, Aurelio Martinez, Jawhar & Mitsou, and Boubacar Traoré and Studio Shap Shap.

Transparent Water is RootsWorld's Music of the Month selection for February. Find out more!
---
Hear some past programs in the archive.
If you know of a radio station in your area that should be broadcasting RootsWorld Radio, please pass the info on to them? Nothing is more effective that an enthusiastic listener's recommendation!
---
What's New in RootsWorld?
Read More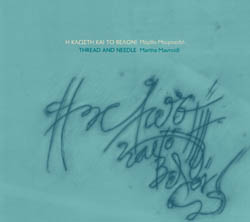 Martha Mavroidi
Thread and Needle

Sosa and Keita
Transparent Water

Shirley Collins
Lodestar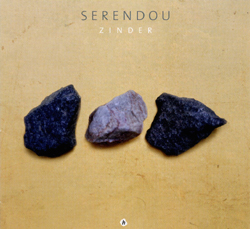 Serendou
Zinder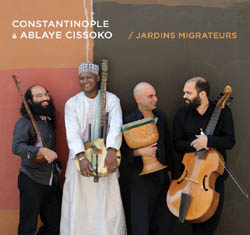 Constantinople & Ablaye Cissoko
Jardins Migrateurs
Support RootsWorld Radio
Your small, monthly contribution is the only thing that keeps us on the radio around the world. Please consider a monthly subscription of $3.00, $6.00 or $10.00, or join Music of the Month for 20.00 and get great music in the mail, every month.
Or make a one time contribution in any amount you choose, from 5.00 to 500.00
---