When and Where to Listen
(all times are Eastern US)
Saturday at 8:00 PM
WAMU's Bluegrass Country
Washington, DC 105.5 FM
Washington, DC HD 88.5 Channel 2
Frederick and Hagerstown, Maryland 93.5 FM
Streaming live online at BluegrassCountry.org
Wednesday at 5:00 PM
taintradio
Listen online at www.taintradio.org
Thursday at 2:00 AM (archived edition)
taintradio
Listen online at www.taintradio.org
Friday at 1:00 AM (7:00 AM Copenhagen, GMT+2)
Friday at 2:00 PM (8:00 PM Copenhagen, GMT+2)
RadioFolk.DK
Listen online at www.radiofolk.dk
Friday at 2:30 AM
WESU 88.1 FM in Middletown, CT
Listen online at wesufm.org
Saturday at 8:00 AM (2:00 PM local time, 1 PM GMT)
RCFM
Mérida, Spain
Listen online at rcfm.es
Saturday at 8:00 AM
Listen online at taintradio
www.taintradio.org
Sunday at 6:00 AM (archived edition)
taintradio
Listen online at www.taintradio.org
Monday at 7:00 PM (archived edition)
taintradio
Listen online at www.taintradio.org
---
Also listen to Cliff's (non-RootsWorld) live broadcast.
Thursday at 7:00 AM
on WPKN FM Bridgeport, CT on 89.5 FM
Find out more
---
Join us on Facebook (of course!)
Get on our e-mail list of news and reviews of global music
Support RootsWorld!
(We depend on voluntary contributions from readers and listeners!)
---
What's Coming Up?
Plan ahead

The week of November 15th
The 127th edition of RootsWorld Radio will feature more music and less chatter. We'll start with some old Afro-jazz from Sweden, match that with a little folk-art music from same, and find our way through the guitars of Mali, the voices of the Sahara, Finland, Spain and Burkina Faso, hear some folk-electronica from Russia, acoustic roots music from England, global sounds from Copenhagen and a bit of JP Sousa on the concertina to wrap it all up. Artists will include Aziza Brahim, Djessou Mory Kanté, Himmerland, Spjärnsvallet, Volga, Spiro, Goodland Trio, Anna Kaisa Leides, Lea Nicholson, Amadou Ballake, The Joe Townsend Band and Carmen Paris.

Coming up the week of November 22nd


On the 128th edition of RootsWorld Radio, we'll hear a special concert by the Danish instrumental ensemble Dreamers' Circus. Playing violin, cittern, piano and accordion, this trio presents classical and folk music with new energy. Join me for this special set of music recorded live in Denmark. We'll also hear music from Italian composer Edmundo Romano, Spain-based Greek artist Ali Khattab and Danish folk musicians Per and Lars Lilholt.
RootsWorld Radio is available via PRX Public Radio Exchange via WAMU in Washington, DC, our host station. If you know of a radio station in your area who should be broadcasting our weekly program of global folk, roots, jazz and more, please send them this link and encourage them to contact me or WAMU.
More info available here
If you know of a radio station in your area that should be broadcasting RootsWorld radio, please pass the info on to them? Nothing is more effective that an enthusiastic listener's recommendation!
Listen to a recent sample program
---
What's New in RootsWorld?
Read More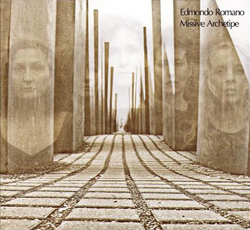 Edmundo Romano
Missive Archetipe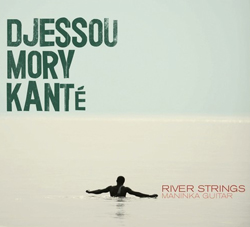 Djessou Mory Kanté
River Strings: Maninka Guitar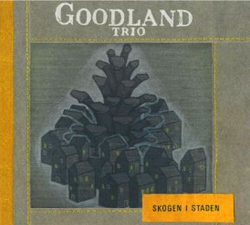 Goodland Trio
Skogen I Staden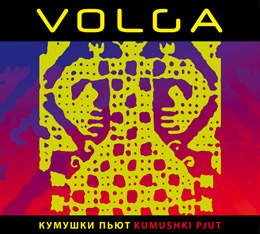 Volga
Kumushki Pjut